PANCHAAMRITAM 157
Pancha is five in Samskritam, Amritam is nectar
POORNIMA, Kali Yugaabda 5110, Sarvadhari Maasi 26 (March 10, 2009)
Dear all, Vanakkam.
After PANCHAAMRITAM 150 dated (November 27, 2008), you missed six PANCHAAMRITAM issues, because we failed to post. Reason? You guessed it right: "Unavoidable", of course! Kindly condone this big break. PANCHAAMRITAM issues 151,152,153,154,155, and 156 are to be mailed to you soon. -Moderator.
ONE
Even while the Church-Left combine is trying to foment communal tension by raking up temple entry related issues in parts of Tamilnadu, nearly 10,000 men and women belonging to all the 22 communities living in and around Panruti - a small town about 150KMs south of Chennai, performed a 24 hour (from 6 AM of February 23, 2009 to 6 AM of February 24) Jalabhishekam - with the holy water collected from river Ganga, Kaveri and three local rivers at Thiruvadhigai, an ancient Shiva temple, thanks to the positive efforts of RSS Swayamsevaks. Local sangh karyakarthas made systematic contacts with various community leaders, held several rounds of detailed discussion with them and brought them together under the banner of Hindu Devotees Forum. Swayamsevaks took care to obtain due permission from the Hindu Religious & Charitable Endowments Department to perform this unique feat. This program is all the more significant, since devotees are not generally allowed to directly perform any ritual inside the Garba Griha (Sanctum Sanctorum) in Tamilnadu temples.
As told to Team PANCHAAMRITAM on February 27, 2009
by Shri Muthukrishnan, Chennai
TWO
Tulsi, known for its medicinal qualities, will now help protect the Taj Mahal from environmental pollution. In an exercise being undertaken by the Uttar Pradesh Forest Department and the Lucknow-based Organic India, a million tulsi saplings will be planted near the marble mausoleum. A spokesman for the company said it is one of the best plants to purify the environment. It cleanses as it releases high amounts of oxygen, which minimises the adverse impact of industrial and refinery emission. Zonal Forest Conservator R.P. Bharti said planting had been taken up on a big scale. –PTI (From THE HINDU, February 5, 2009)
THREE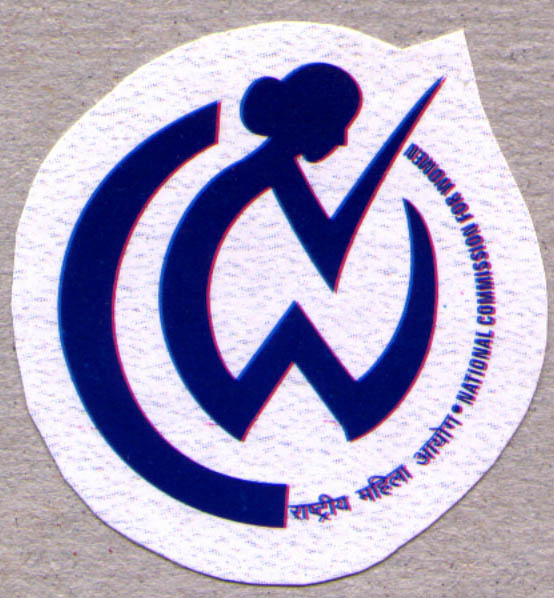 Storming into A Chennai police station, she demands to see the policeman who has allegedly been harassing 80- year old Ranganayaki, a biscuit vendor. Catching sight of a constable she snaps, "You have to salute me. I am part of the National Commission for Women – an autonomous, statutory body with quasi-judicial powers." The constable stumbles as he hastily rises and prefers a stiff salute. The whole atmosphere in the police station changes. Leading a three-member NCW team to Mangalore where women in a pub were beaten up, Nirmala Venkatesh, who has been on the Commission since 2005, feels the team's hands are tied simply because the women will not complain. She must know, for she came up the hard way. Widowed early in her marriage when her husband expired in a road accident, Nirmala had to struggle to bring her two girls up. For 20 years, she worked in a bank to keep the fires of the hearth going and to give her daughters a good education. Her daughters are now in the US, one a doctor and the other, pursuing her MBA. Nirmala soon realised it was time to quit and do what her heart kept telling her to do – work for the welfare of women.
Based on a report by Smt. Ramya Kannan in THE HINDU of February 1, 2009.
FOUR
G.Vasantha Pai, 87 Years, Senior Advocate, Ex-Member of (the now defunct) Legislative Council, Tamil Nadu, died on January 31, 2009 after a brief illness. Pai was a firm believer in parliamentary democracy and constitutional traditions. After being elected to the Legislative Council in 1978, he refused to take his legislator's oath before the pro-tem chairman, Abdul Wahab, because Wahab had allegedly made a speech advocating secession. To avoid losing his seat, Pai swore himself in as a legislator and notified the governor that he had "substantially complied" with the Constitution's requirements. The Madras High Court later upheld Pai's action. Pai was a patriot whose love for country was forged through wounds suffered during the freedom struggle. As a student, he was mercilessly beaten in a demonstration against the British.
From `Vasantha Pai, an advocate's advocate'
by Shri Vikram Raghavan in THE HINDU of February 16, 2009
FIVE
On the night of 26-27 November, Ombale and several other policemen were on alert in the Girgaum Chowpatty (Mumbai, Maharashtra, Bharat) area. They had been told that two terrorists were on the run in a Skoda. Those (virtually unarmed) policemen tried to stop the Skoda. The driver fired at them. The police shot back from the pre-determined vantage point and got him. The other man slid out, pretending to surrender, but carrying an AK-47. Ombale rushed to secure him when the terrorist started pumping away with the AK-47. Tukaram Gopal Ombale refused to let go of his assailant. I am told that something like 30 bullets were recovered from his body. His colleagues took advantage of Ombale's last act as they rushed at the terrorist with their lathis. Ombale died for his bravery. Assistant Police Inspector Sanjay Govilkar received bullet injuries. But those ordinary policemen -- some in their forties, laughably ill-equipped -- succeeded in doing what nobody else could; they captured a terrorist on a suicide mission -- Mohammad Ajmal Amir Iman – alive. Today security agencies from across the planet salute those constables from D B Road (Mumbai) police station.
From a December 8, 2008 post on the blog "desiwriter.sulekha.com"